02/2014, Interaktive Installation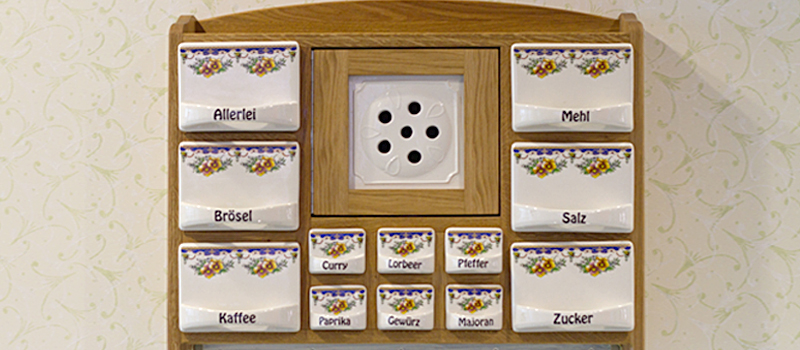 Draw:er ist eine interaktive Audio-Installation, die dem österreichischen Stereotypen auf den Grund geht und sich zum Ziel gesetzt hat eine (Zeit-)Reise in einem Gewürzschrank zu verpacken.
Wer generiert diese Bilder? Findet man in den Köpfen heute junger Menschen noch Hinweise auf eine länger zurückliegende Vergangenheit? Sind Stereotypen stetig im Wandel oder nur schwer veränderbar? Wie viel Platz für Individualität ist in einer solchen Schublade? Was braucht es um neue Bilder zu implementieren?
Ich führte Gespräche mit Menschen aus verschiedenen Ländern (zB Namibia, Japan, Ecuador, Lettland, Hawaii etc…) um heraus zu finden was typisch österreichisch ist.  Die Antworten wurden in österreichischem Dialekt eingesprochen. Durch das Öffnen der Laden kann die Besucherin selbst entscheiden welchen Vorurteilen sie lauschen möchte, wie sie es mit den Anderen durchmischt und sie kann versuchen zu erraten woher sie kommen.
zur Version .02
Auf Grund den Veränderungen in den letzten zwei Jahren habe ich 2016 weitere Gespräche geführt. Ich finde es wichtig eine Menschen in dieser Installation zu Wort kommen zu lassen, über die doch meistens nur über gesprochen wird. Ich wollte wissen was die erst kürzlich unter schwierigen Bedingungen hier Angekommenen erwarteten und was sie dann vorfanden.
TEXT – Engineering the Future, V&A Digital Design Weekend 2016 – London
im ACF London, in Kooperation mit dem Ars Electronica Center
The Alps, Mozart, Wiener Schnitzel, 'The Sound of Music ±– typical images that usually pop up in people's minds when they think of Austria.
Having conversations with strangers who had never been to Austria, I was confronted by numerous stereotypes which are now collected as interviews
and sorted into acoustic documents neatly arranged in a spice rack. You could find such spice racks in so many kitchens in Austria up to the 1960s.
It was nostalgia which made me choose this kind of interface.
People feel kind of safe when they imagine the past, as it is mostly a place where you know what to expect; a place where life is well-ordered, simple and comprehensible, far away from the challenges of the 21st Century. Parallel to complex technical gadgets, people are looking for (seemingly) traditional values so that they might escape global changes.These range from fashionable traditional clothes to cottage furniture to food labels displaying 'return to origin' offered by large grocery chains.
If someone from another country talks about your own nationality, do you take it personally even if you're not a patriot? Are there stereotypes you know very well or that you have never even heard of? The interviews are translated and recorded to (Upper-)Austrian dialect. How does it feel when they speak in Austrian dialect? Are you nevertheless able to recognise where these people come from when they speak about Austria in Austrian dialect? And if you are not a speaker of Austrian dialect, how does it feel to know that they are talking about stereotypes and to understand little or nothing? Do some words sound familiar to certain words in your own language?
The participants are invited to open the drawers and listen to the prejudices in their individual order or to mix the different recordings to a babble of voices. I spoke to people from Namibia, New Zealand, Japan, Canada, Chile and Hawaii, as well as to Europeans from Italy, Great Britain, Latvia and Romania. I made an effort to conduct interviews about Austria with people from a variety of
regions worldwide.
In the "//16" version, I added Interviews with asylum seekers who are housedin Linz at the moment. For these interviews, there was a slight change in the questionnaire. I asked them what they expected before they arrived and what kind of surprises they have experienced regarding Austria and Austrians so far. The political situation has changed a lot during the last two years; in Austria, in Europe and the world. These are changes which I can't ignore when it comes to a project about stereotypes and nationality, because these terms are getting bigger and bigger these days and the Austrian stereotype might have changed a bit during (the) last year(s).
Draw:er //16 is a spice cupboard audio installation. The project was built in 2014 as a part of my Bachelor Studies 'time based and interactive media' at the Kunstuniversität Linz (University of Arts Linz).