2023, 16x 23×23 cm
Digital Print, Kapa Plate
05.08. – 13.08. 2023 | "Mit den Augen des Anderen", 35. Fotowochen, Schloss Wolkersdorf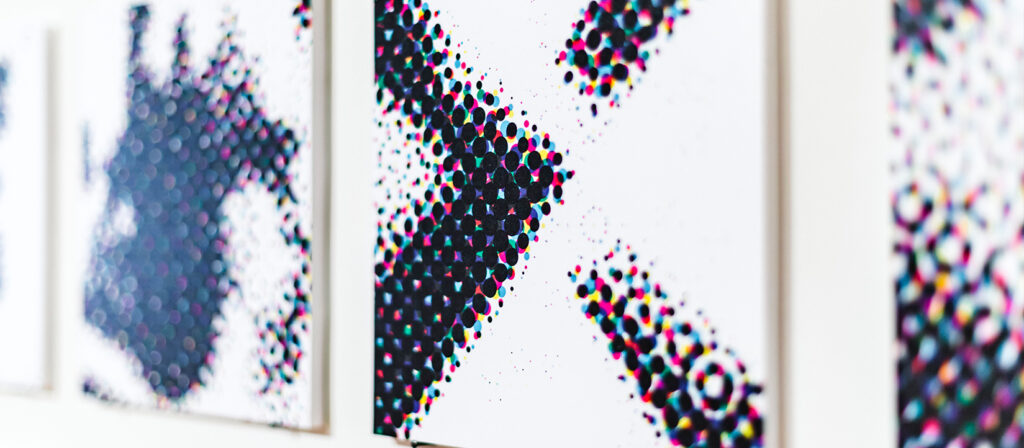 "Eigengrau" is described in German, as well as in English, as that color which one perceives in complete darkness. Since a perception of black is only possible with simultaneous bright contrast, black exists for humans in the external, but not in the internal.
The abstract forms are dissolved by a coarse color grid and are only perceived in their color and form when viewed from a greater distance to the images.

________________


Eigengrau beschreibt im Deutschen, wie auch im Englischen, jene Farbe, die man in völliger Dunkelheit wahrnimmt. Da ein Schwarzempfinden nur bei gleichzeitigem hellen Kontrast möglich ist, existiert für Menschen Schwarz im Äußeren, jedoch nicht im Inneren.
Die abstrakten Formen sind durch ein grobes Farbraster aufgelöst und erst bei größerer Distanz zu den Bildern in ihrer Farbe und Form wahrzunehmen.


< previous