2022, Photoseries
4x 80×60 cm

06.03. – 25.05.2023 | Solo Show, Jägermayrhof, Linz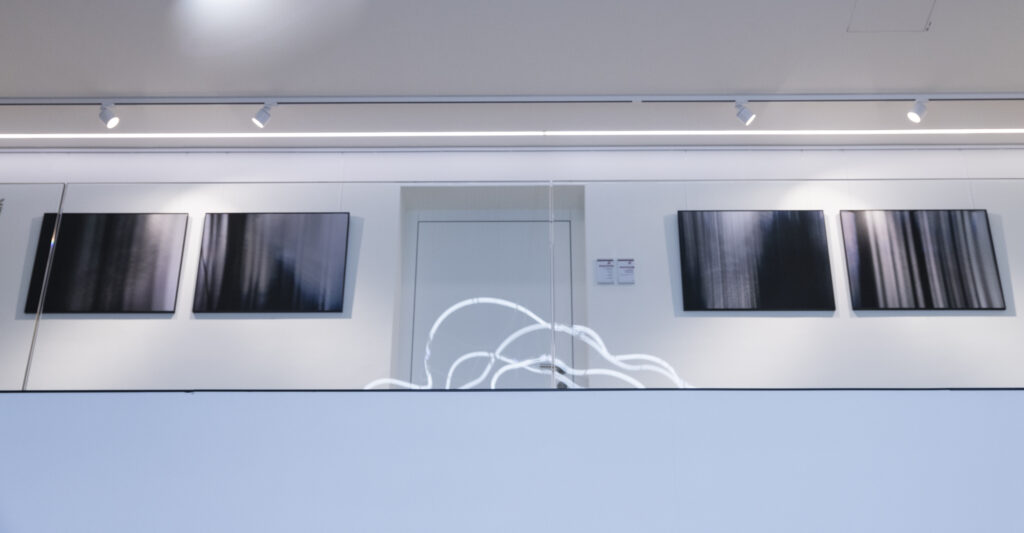 The photographs show the forest, captured through lenticular films, in an abstract yet organic form. The distortion of the lenses creates images that were not digitally generated but reflect the actual reality. The films detach the images from their two-dimensionality, giving the forest an unusual appearance by transforming the trees and sunlight into bright and dark streaks. The lens distortions create a surreal atmosphere.

_____

Die Fotografien zeigen den Wald, durch Lentikularflolien abgelichtet, in einer abstrakten, aber dennoch organischen Form. Durch die Verzerrung der Linsen entstehen Bilder, die nicht digital generiert wurden, sondern die tatsächliche Realität widerspiegeln. Die Folien lösen die Bilder vom Zweidimensionalen, verleihen dem Wald eine ungewöhnliche Erscheinung, indem sie die Bäume und das Sonnenlicht in helle und dunkle Schlieren verwandeln. Die Verzerrungen der Linsen erzeugen eine surreale Atmosphäre.